Bio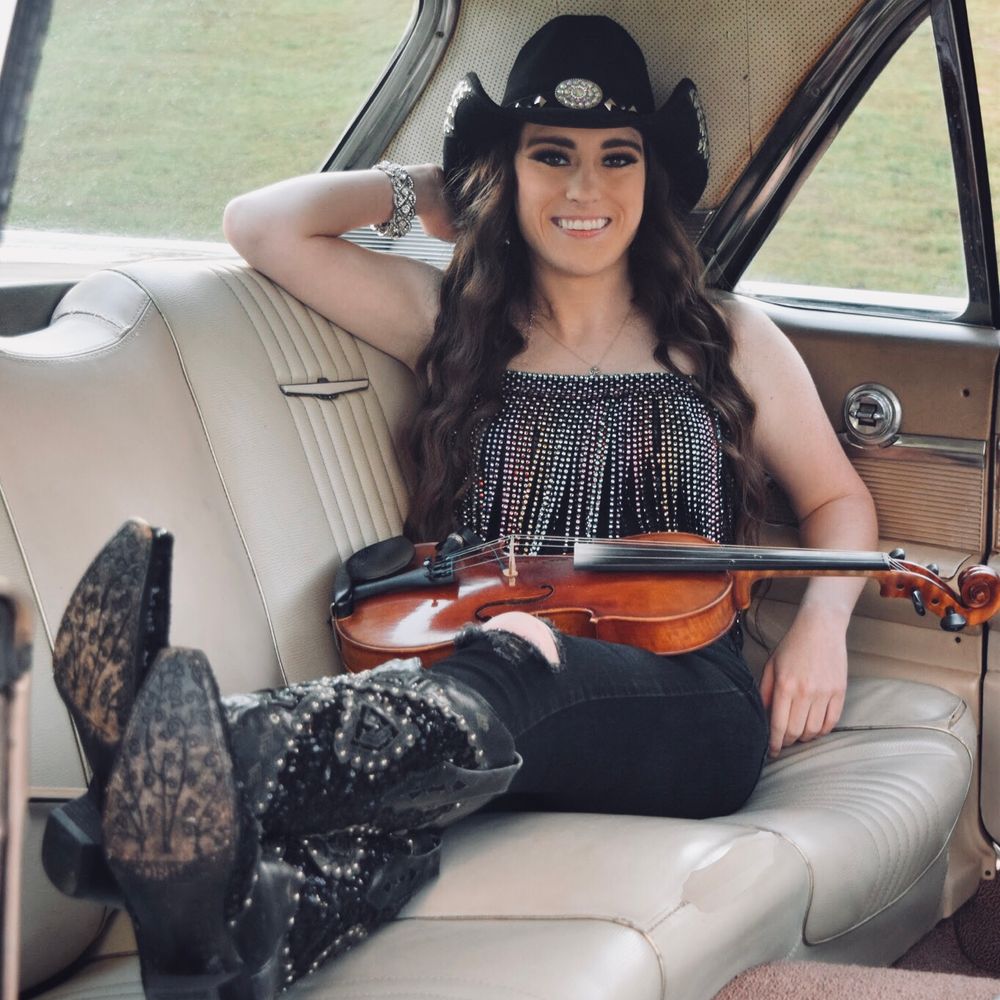 Natalie Tomlinson
Country & Bluegrass Fiddle Player
Natalie Tomlinson (b. May 15, 1998) is a  fiddle player from the mountains of southeastern Kentucky. Her biggest influences are Kenny Baker, Curly Ray Cline, Paul Warren, Art Stamper, Tommy Jackson, Arthur Smith, and Chubby Wise, and she has a deep love for country and bluegrass music. She also plays the guitar, mandolin, and sings.
She has been a member of the hard-driving, traditional bluegrass band out of Whitesburg, KY, Sunrise Ridge, since 2015. In addition to performing with bands weekly, she's worked as a staff musician at the Jenny Wiley Theatre in Pikeville, KY and has performed at places such as the Carter Family Fold in Hiltons, VA, the Kentucky State Capitol in Frankfort, KY, Dollywood, and countless festivals throughout the region. ...You can also catch her guesting with other bands or even doing recording studio work! 
She graduated from the professional studio artist program at HCTC's Kentucky School of Bluegrass and Traditional Music with numerous honors in May 2018. She graduated with a bachelor's degree in business management at Lincoln Memorial University in December 2020. As of July 28, 2021, she has joined the cast of the Hatfield & McCoy Dinner Feud in Pigeon Forge, TN, and should be there on Wednesdays and Thursdays.
**After graduating from KSBTM in 2018, Natalie Tomlinson released her first album — "Lucky 13." The album consists entirely of traditional fiddle tunes, with a couple exceptions. and special guests include my friends Virgil Bowlin (formerly of Larry Sparks and the Lonesome Ramblers), Scott Napier (formerly of Larry Sparks and the Lonesome Ramblers, now with Lost and Found), KSBTM director Dean Osborne, Grand Ole Opry member Bobby Osborne, The Price Sisters, Jim Harp, and her band, Sunrise Ridge. She even had the opportunity and honor to record with the historic black fiddle ("Blackie") of her favorite fiddle player, Kenny Baker, on "Road to Columbus" and "Jerusalem Ridge." In June 2021, she released her second album "Harlan County," which consists of her playing every instrument on the tracks*, and it was entirely self-recorded and produced, and also included a couple of original tunes. Both  albums reached #1 on the AirPlay Direct Top 50 Global Album Charts. You can hear her on various radio stations all over the world. 
Outside of music, her hobbies include fourwheeling, fishing, baking, and playing with her pets.