Bio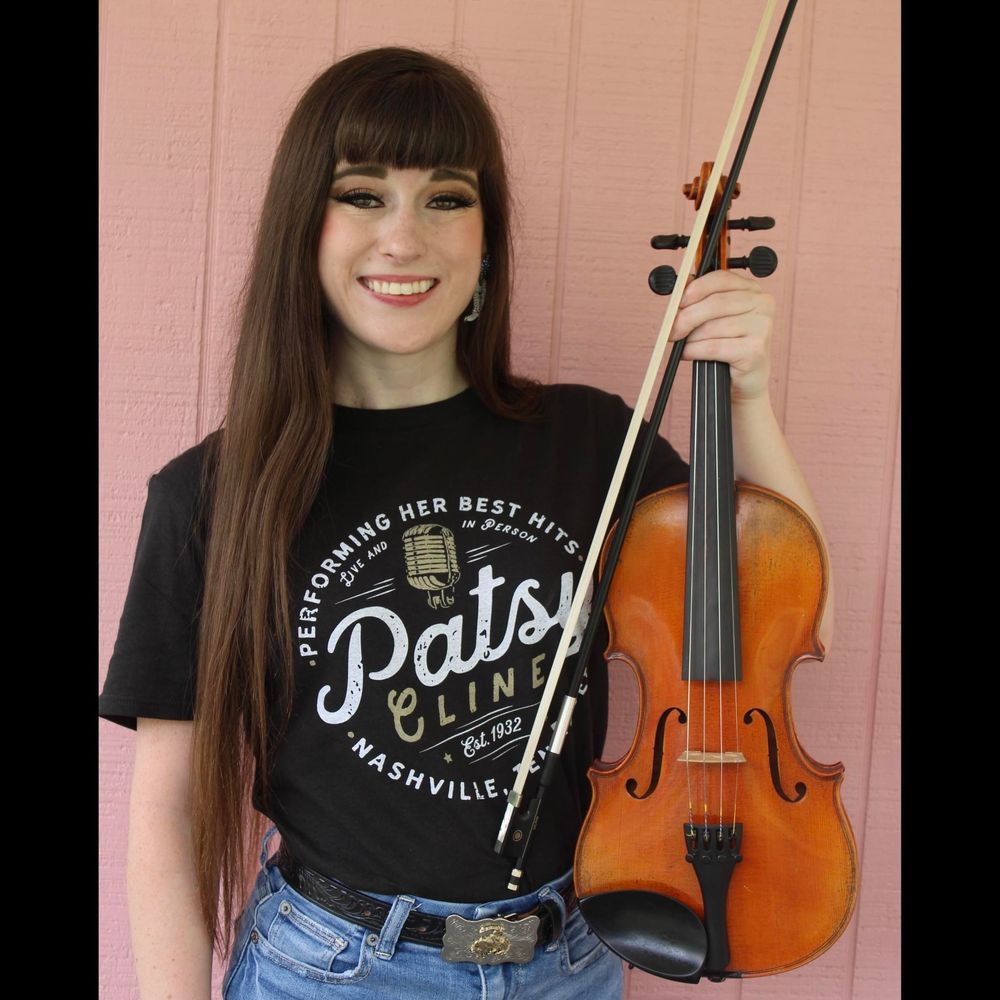 Natalie Tomlinson
Country & Bluegrass Fiddle Player
Natalie Tomlinson (b. May 15, 1998) is a  fiddle player from the mountains of southeastern Kentucky. Her biggest influences are Kenny Baker, Curly Ray Cline, Paul Warren, Art Stamper, Tommy Jackson, Arthur Smith, and Chubby Wise, and she has a deep love for country and bluegrass music. She also plays the guitar, mandolin, and sings. Her main vocal influences are Loretta Lynn, Patsy Cline, June Stearns, Kitty Wells, Tammy Wynette, Connie Smith, Dottie West, and Leona Williams, as well as many others. 
She has been a member of the hard-driving, traditional bluegrass band out of Whitesburg, KY, Sunrise Ridge, since 2015. In addition to performing with bands weekly, she's worked as a staff musician at the Jenny Wiley Theatre in Pikeville, KY and has performed at places such as the Carter Family Fold in Hiltons, VA, the Kentucky State Capitol in Frankfort, KY, Dollywood, and countless festivals throughout the region. ...You can also catch her guesting with other country, bluegrass, Americana, honky-tonk, rock, etc. bands or doing recording studio work! 
She graduated from the professional studio artist program at HCTC's Kentucky School of Bluegrass and Traditional Music with numerous honors in May 2018. She graduated with a bachelor's degree in business management at Lincoln Memorial University in December 2020. As of July 28, 2021, she joined the cast of the famous Hatfield & McCoy Dinner Feud in Pigeon Forge, TN, and is there on Wednesdays and Thursdays.
Outside of music, her hobbies include fourwheeling, fishing, baking, and antiquing.